Produce at the Market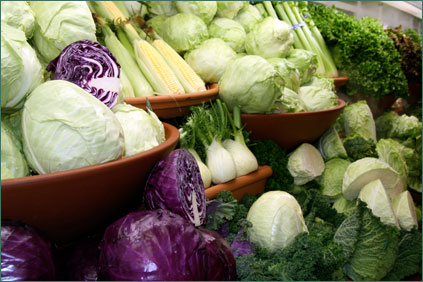 We work diligently at Petaluma Market to bring our customers the freshest, highest quality, and most affordable produce we can possibly provide.

We take pride in:
- supporting local farmers and providing local options in many of our produce products.
- seasonally modifying our product line to provide the best produce for the best time of the year.
- constantly nurturing and expanding our organic selection.
- our knowledgeable staff.

Please let us know if you need any information or advice pertaining to produce or would like a certain product.
210 Western Ave, Petaluma, CA 94952 - PH. (707) 762-5464 - FAX (707) 763-3760
Open 7AM - 9PM Daily
Hot Foods for Apr 21st
• Teriyaki Chicken
• BBQ Baby Back Ribs
• Roasted Prime Rib w/Au Jus
• Pasta Carbonara
• Fresh Vegetables Medley
• Creamy Herbed Polenta
• Chicken Marsala
• Macaroni And Cheese
• Sausage/Onions/Peppers
• Spinach Ravioli/Mushroom
Soups for Apr 21st
• Potato Leek
• Beef Noodle
• Split Pea & Ham GF
• Turkey Chipotle Chili